Understanding Invisalign Cost
There are several different aspects that contribute to Invisalign® cost, such as the severity of your misalignment and the length of treatment time. While this option typically costs about $5,000, it may be less for your case. Our team can provide a personalized estimate after a thorough examination at our office. Dr. Vincent Ip is dedicated to providing the highest value to his patients through outstanding Invisalign care. At Smile 360 in Austin, TX, we strive to make this life-changing treatment option available to all our patients, and offer flexible in-house financing plans to help you achieve your very best smile.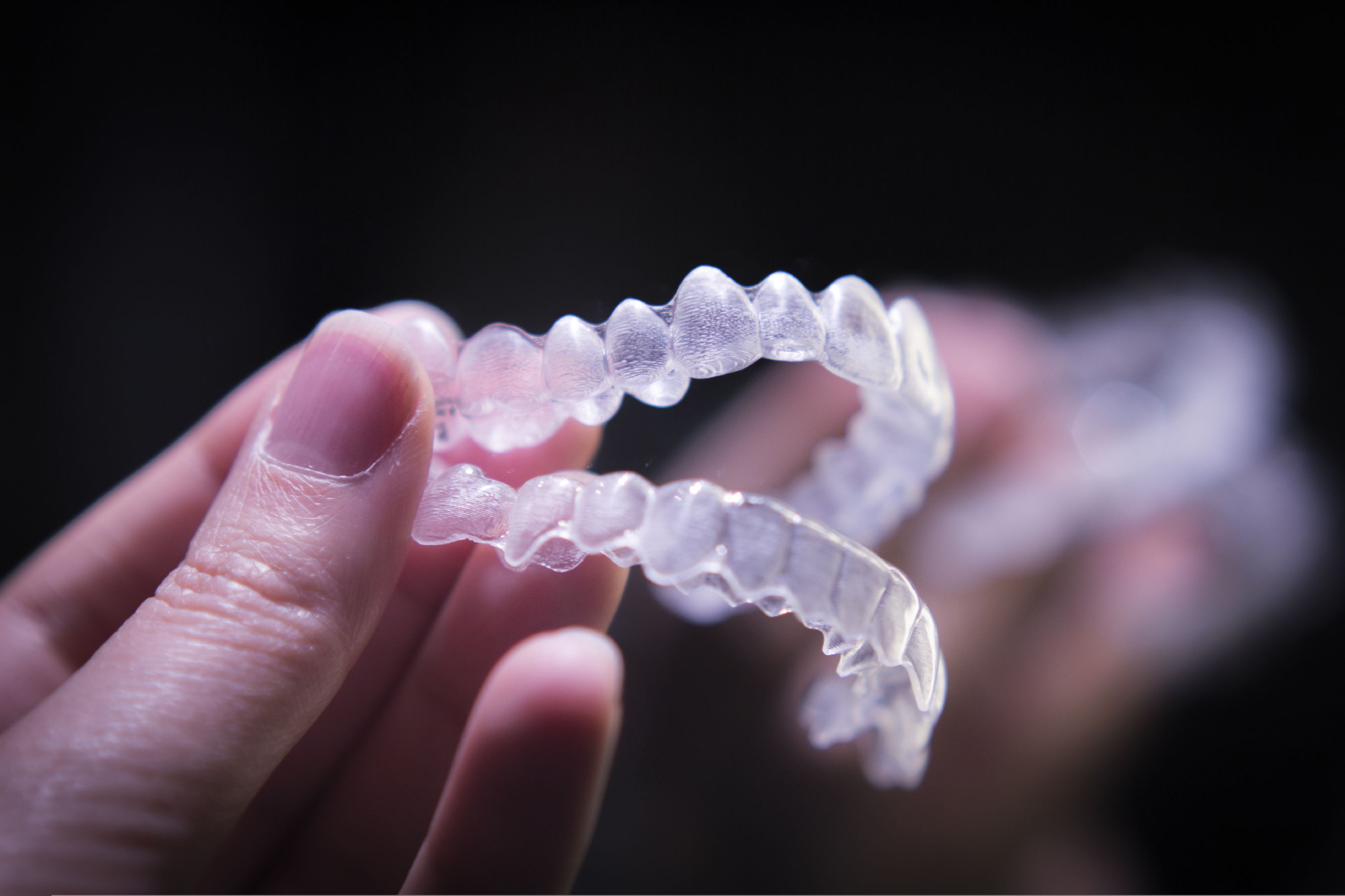 Factors that Affect Your Cost
Typically, you can expect Invisalign to cost around $5,000. However, for some patients, treatment may be less. The main factor that directly impacts the cost of your treatment is the severity of misalignment or bite issues you wish to address.
Your Current Condition
The complexity of your case is determined by:
The need to rotate one or more teeth
Number of teeth requiring substantial movement
Severity of malocclusion including overbite and crowding
Using our CEREC technology, we can take highly precise scans of your teeth to accurately determine the level of treatment needed to achieve optimal results.
Treatment Timeline
Dr. Ip will use these scans to provide a personalized estimate based on the number of trays you will require and the timeline for your care. The longer the treatment timeline, the more trays you will usually need and the higher your total expenses.
Patients who wish to accelerate the treatment process can often benefit from Propel Orthodontics. This option is not included in the base cost of your orthodontic treatment. However, by using this advanced biostimulation technique, your treatment timeline could be significantly reduced, helping you to achieve your goals sooner.
The Doctor's Experience
Often, receiving high-quality care may come at a higher cost. This can be attributed to the skills of the doctor and advanced technology used to assist your treatment. While Dr. Ip is considerably experienced as an Invisalign Premier Provider, he seeks to provide fairly priced services. His expertise can also save you money in the future, as he is often able to address issues other doctors cannot. Orthodontic treatment provided by a dentist who lacks the proper training can not only extend treatment or result in unsatisfactory results, but even result in complications that require more extensive care.
Invisalign should be thought of as an investment that can greatly improve your quality of life during and after treatment.
Invisalign vs. Braces: A Cost Comparison
Because each patient has vastly different needs, the exact cost of any treatment cannot be determined until Dr. Ip has seen you for a consultation. However, the average costs of traditional braces and Invisalign are:
Traditional Metal Braces: $1,800-5,500
Invisalign Treatment: $5,000 on average
Invisalign also offers additional benefits that should be carefully weighed.
Improved Hygiene
While many patients are concerned about the price tag of Invisalign, this treatment option allows you to invest in your smile and save money in the long run. For instance, because Invisalign trays are removable, you can brush and floss with ease during your treatment. This naturally reduces your risk of developing cavities. Traditional braces are difficult to clean around, and can often result in tooth decay that requires restorative work such as fillings.
Maintain a Bright Smile
Additionally, conventional braces can sometimes cause discoloration around the brackets. As a result, many patients choose to undergo professional teeth whitening after their braces come off. When you choose Invisalign, you can clean your teeth in a way that lessens your risk of staining.
Hidden Fees: What You Should Know
It is not uncommon for some practices to advertise Invisalign services at an extremely low cost. Unfortunately, these ad campaigns are usually designed with the sole purpose of acquiring more patients, and they often include a host of hidden fees. For example, an advertised price may simply refer to the cost of fabricating the aligners, without taking into account the cost of necessary check-ups.
We believe it is important to provide our patients with transparent cost information from the very first appointment.
At Smile 360, we value honesty and we make a daily commitment to treat our patients the way we would treat our own family. We believe it is important to provide our patients with transparent cost information from the very first appointment. By building trust with Dr. Ip and our staff, you can make educated decisions regarding your treatment.
A Worthwhile Investment
You cannot overestimate the benefits of discreet, effective treatment. The ability to achieve a straighter smile, without metal wires and brackets, is a great opportunity for many patients. This treatment has completely changed the orthodontic experience for those who would never have otherwise considered it an option.
In addition to correcting the aesthetics of your smile, Invisalign treatment can improve your dental function and your overall quality of life. When your teeth are in proper alignment, your jaw joints, gums, and surrounding structures can function without added stress, resulting in a decreased risk for conditions like temporomandibular joint (TMJ) disorder. Whether you are seeking an improvement in your appearance or your chewing function, Invisalign can deliver the results you desire.
Patient Financing
For many patients, Invisalign is not covered by insurance. We have established in-house financing plans exclusively for our Invisalign patients to make this treatment more accessible. We offer 12-month or 18-month payment plans with zero interest. We only require a down payment that is a fraction of the full cost and can work with you to place your payments comfortably within your budget.
Receive a Treatment Estimate
Invisalign should be thought of as an investment that can greatly improve your quality of life during and after treatment. If you are considering Invisalign for yourself or your child, contact our team online or by phone at (512) 444-4746 today to schedule a consultation.